About Jeff Velasquez DDS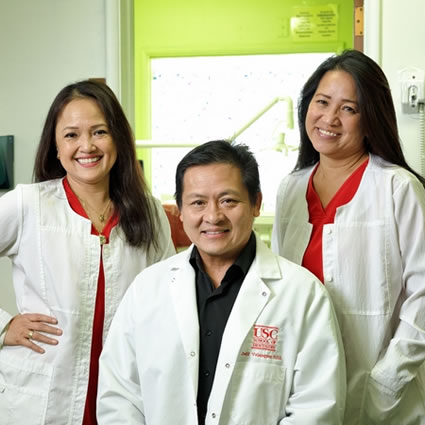 Whether you want to have healthy teeth and gums, are in tremendous pain, are frustrated with your crooked teeth, or want to enhance the appearance of your smile, you've come to the right place.
At our premier dental practice, we treat the whole patient, from your teeth and mouth to your confidence and overall well-being. We'll always start by saving your smile. After that, we'll educate you on proper tooth care and how to prevent future issues. We go out of our way to guarantee exceptional treatment for all of our services every time.
A Legacy Built on Relationships
Ever since the Long Beach office opened in 1960, many of the same patients have continued to rely on us for their oral care. When the previous dentist retired in 2005, Dr. Jeff Velasquez was drawn to the history that the Long Beach office had to offer. He had previously owned a clinic in Lynwood but was moved by the opportunity to connect with a deeper community.
Our team loves seeing the same patients regularly, tracking with your story until you feel like family. It's incredible to treat some of the children and now grandchildren of original patients who have trusted us with their dental health their entire lives.
Excellent Dental Care for the Whole Family
You don't have to split your family's care across multiple dentists. We're a one-stop clinic for adults, children, and teens in braces.
Earlier in his career, Dr. Velasquez focused on pediatric dentistry. Other practitioners would frequently refer small children to his clinic, as he had the expertise to perform every necessary treatment on kids of any age. He still offers the same quality children's care, but now he has expanded his focus to treat the whole family. He continues to receive referrals for kids under five due to his experience performing gentle, high-quality pediatric treatments.
Get in Touch Today
We would love to get to know your family as we meet all your dental needs. Contact us and schedule an appointment today and let us protect your oral health.

About Jeff Velasquez DDS | (562) 424-9473